Chief Creatologist
Posts: 1068
Joined: Thu Jan 05, 2012 12:15 am
Location: The internet.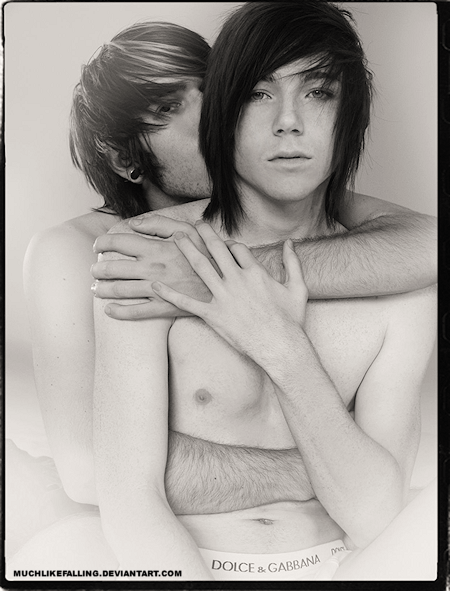 IC: Raakaa Hakesh watched dispassionately as the glowing green numbers of his dashboard clock slowly ticked their way toward 0815. Around his red 1984 BiTurbo, students milled, talking excitedly about the new year, some even being so brash as to sit on his hood, though Raa was far from minding.
The knock on his window scared the shit out of him, making him jump and nearly spill his coffee all over the felt black and leather white Letterman's jacket he wore, though he manged to right the cup in time. Raa hissed quietly, and glared through the glass at Taylor Mahoney, one of the top five prettiest girls attending Sagemont High.
Sighing, Raa closed his eyes briefly, mentally prepared himself for yet another year of meaningless dates and listening to her bitch about her mother/little sister/menstrual cycle.
"Trophy boyfriend," Raa's uncle, Aban-Badi, said, voice thick with an Lebanese accent, shaking his head in disbelief at his nephew's ignorance.

"I'm not a trophy, Aban," Raa replied, rolling his eyes as he tossed a football back to his uncle. "I'm running back. There's no 'trophy' in that."

"Ah, I know how you say," Aban-Badi said, nodding sagely as he caught the ball neatly and tucked it under his arm. "You are in school team, in city that worship football as I worship Allah, with pretty girl that brag she date football star... Ah, no trophy in that. Why stay with her if you not glad? Is sex good?"

Raa choked on his spit. "UNCLE!"

"What?" Aban-Badi said, shrugging. "You eighteen, she eighteen. Consenting adults, right? So must be that sex is too good to leave her."

"WE ARE NOT HAVING SEX!" In one horrible moment, every single person in St. Andrew's Memorial Park stopped what they were doing and stared.
"Taylor," Raa said, pasting on a smile as he opened the door and stepped out.
"Raakaa! Oh, you'll never believe what happened to me this morning! Marcy, my younger sister, hogged up the bathroom so long this morning that I could have sworn I would pee my pants! And then my mother-..."
Raa tuned her out as effortlessly as if he were turning down an annoying commercial on television after taking a moment to contemplate how much he hated it when she refused to call him anything but by his full name; 'Raakaa' was a horrible name, in Raa's opinion, far too close to 'caca', the Hispanic equivalent of 'shit'. He turned off the car, locked it, and walked around to the trunk, from which he pulled out his bag. Slamming the trunk, he stuffed the car keys into his pocket, jangling them for a moment as if to assure himself they were really there. All the while, Taylor followed him, gabbing away, not noticing that he wasn't paying the least bit of attention to her, but grabbed his hand as he made his way toward the three story white school building, head high, red curls bouncing, petite breasts swaying inside a shirt that was barely large enough to contain them.
Plenty of males, and quite a few females, watched her lustfully, and for a moment, Raa attempted to see in Taylor what the rest of the school seemed to see in her, but found himself coming up blank. She was pretty, he supposed, and one of the smartest girls in the senior class, but she was as shallow as a cheerleader and acted as ditzy as Paris Hilton; Raa swore that if she used 'That's hot...' one more time, he was going to slaughter her in her sleep.
The bell rang, as loud and obnoxious as a fire drill, cutting Taylor off mid-sentence. "Oh, that's the bell!" she said, expression turning sultry as she leaned up to kiss Raa on the lips. "I'll see you in fourth, lover," she whispered, and sashayed her way into the building.
Raa snorted at that. "'Lover'? When have we every had sex?"
OOC: No, you're not seeing things: I do already have a character named RaaKaa Hakesh that is native to Altheria, but I'm using the name again for the purposes of this RP (because it's an awesome name ). The picture above is Raa's appearance for this roleplay. He's 5'8", muscular, and is slightly ADHD. His history will be revealed as the roleplay goes on. To establish the background of the character, he may sound a bit Gary Stu-ish at the beginning, but this will clear up rapidly, I promise. Also, Raakaa Hakesh is an Arab name, and although his family is from Lebanon, he's spent enough time in the US to not have any sort of accent himself.
To all the cheerleaders out there, I apologize for this remark. It's not how I feel, but is how Raa feels. Hopefully you can tell the difference. As for those Paris Hilton lovers out there... Well, I'm not going to apologize for that remark, lol.
Here's
the BiTurbo I'm referencing, for those that are curious.
"If he asks me what day of the week it is, I'll be sorely tempted to answer 'orange'." ~Chang WuFei,
The Arrangement.